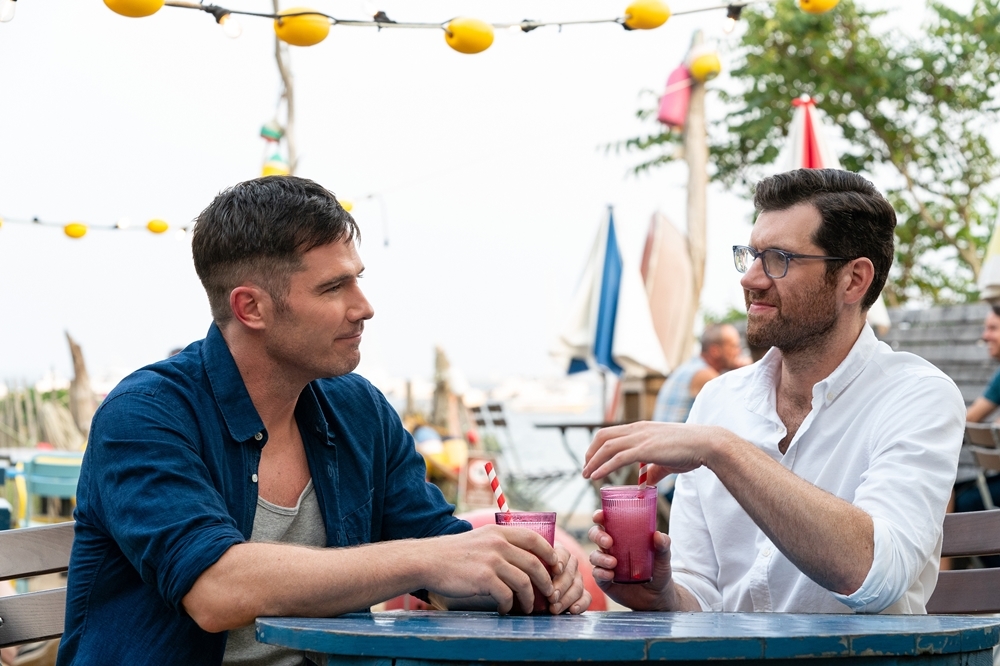 Director:

Nicholas Stoller

Producer:

Judd Apatow, Nicholas Stoller

Writer:

Billy Eichner, Nicholas Stoller

Release Date:

September, 30th 2022

Runtime:

1 hr. 55 min.
The first romantic comedy from a major studio about two gay men maybe, possibly, probably stumbling towards love. Maybe. They're both very busy. A smart, swoony and heartfelt comedy about finding sex, love and romance amidst the madness.