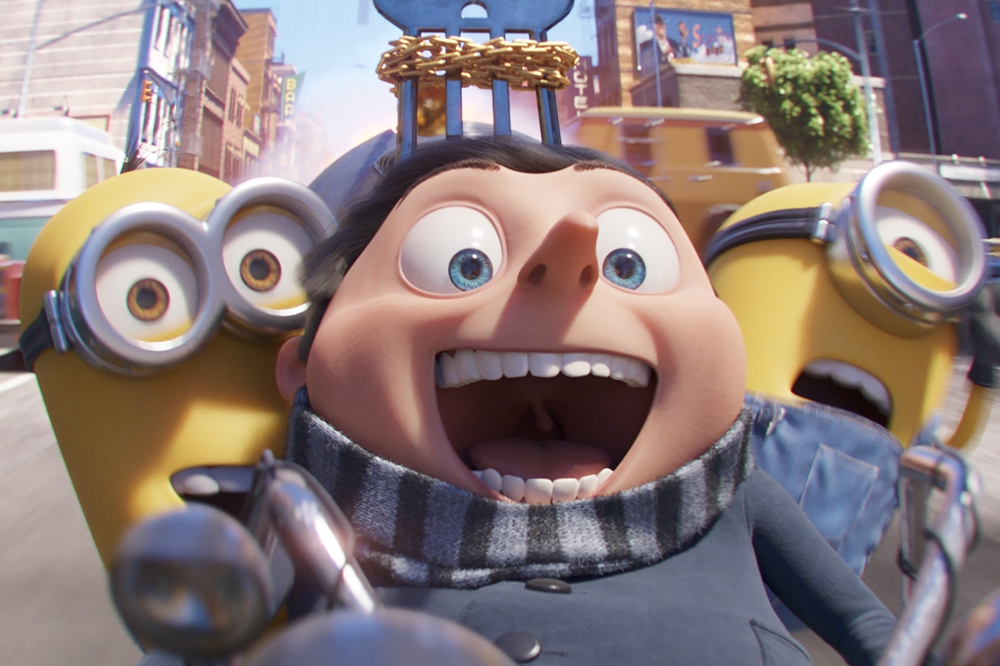 Director:

Kyle Balda, Brad Ableson, Jonathan

Producer:

Janet Healy, Chris Renaud

Writer:

Brian Lynch

Release Date:

July, 1st 2022

Runtime:

1 hr. 28 min.
Long before he becomes the master of evil, Gru is just a 12-year-old boy in 1970s suburbia, plotting to take over the world from his basement. It's not going particularly well. When Gru crosses paths with the Minions, including Kevin, Stuart, Bob, and Otto - a new Minion sporting braces and a desperate need to please - this unexpected family joins forces. Together, they build their first lair, design their first weapons, and strive to execute their first missions. When the infamous supervillain supergroup, the Vicious 6, oust their leader, Gru interviews to become their newest member. The Vicious 6 is not impressed by the diminutive, wannabe villain, but then Gru outsmarts (and enrages) them, and he suddenly finds himself the mortal enemy of the apex of evil. With Gru on the run, the Minions attempt to master the art of kung fu to help save him, and Gru discovers that even bad guys need a little help from their friends.