Spring 2018 Releases
The anticipated releases of 2018's spring film lineup have everyone talking, and we're happy to say that you get to experience them all at Bow Tie Cinemas. While Fifty Shades Freed and Black Panther topped ticket sales for winter releases, we can only guess which feature is going to make the most significant impact this spring.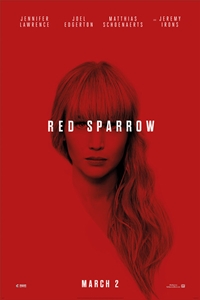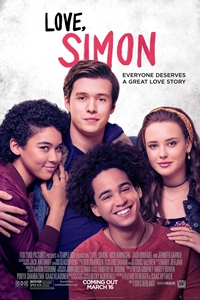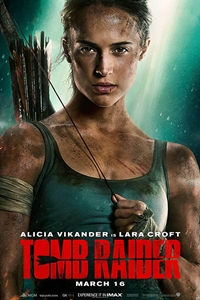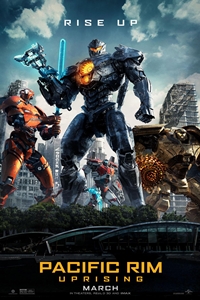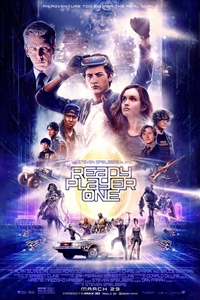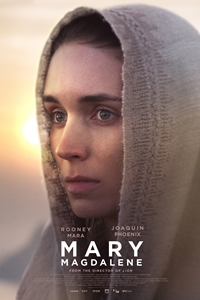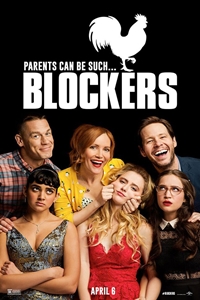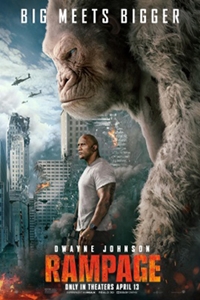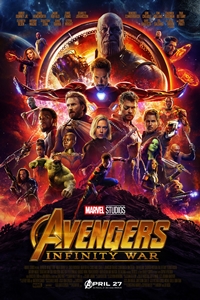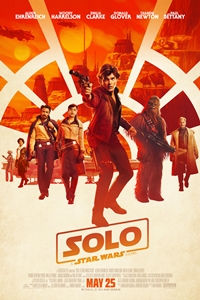 Red Sparrow
Jennifer Lawrence meets acclaimed filmmaker Francis Lawrence once again, but this time it isn't on the set of The Hunger Games. The talented J.Law teams up with Joel Edgerton, Matthias Schoenaerts, Jeremy Irons, and Charlotte Rampling to portray a stunning Russian ballerina turned deadly spy. The R-rated thriller is due out on March 2nd and is said to be jam-packed with action and bloody altercations. Get your tickets here.
Love, Simon
Greg Berlanti, most known for Dawson's Creek and the CW's Arrow, takes a break from his hard work in the DC Universe to direct a heartwarming coming-of-age story. Simon Spier, portrayed by Nick Robinson, is a junior in high school, currently juggling the stresses of coming out to his friends and family as a gay teenager. In theaters March 16th, prepare to have some serious John Hughes vibes and be sure to bring a pack of tissues in your pocket. Click here for more information.
Tomb Raider
It's hard to imagine anything getting better than the first Tomb Raider adaptions with Angelina Jolie, but director Roar Uthaug thought otherwise. Oscar-winning actress Alicia Vikander stars as Lara Croft in the notorious reboot of the video game-based film franchise. Set to release on March 16th, the world gets to see Lara back in action and tougher than ever! We'll keep the snacks on hand for you. Get your tickets here.
Pacific Rim Uprising
Thanks to the people of China making 2013's Pacific Rim a global hit, we now have a sequel for American fans to get their hands on. On March 23rd, we, at Bow Tie Cinemas, get to bring you the sequel with Jake Pentercost, played by John Boyega (Star Wars) as a younger man who enters a global battle against extradimensional monsters in a criminal underworld. Join us and be sure to refill your popcorn as we find out if Jake truly lives up to the legacy his father left behind. Get your tickets here.
Ready Player One
Easter eggs take on an entirely new meaning in Steven Spielberg's rendition of the Sci-Fi novel of the same name. Pop culture references and classic arcade games are at every corner in this dystopian future that's on the edge of a total ecosystem collapse. Wade Watts, played by Tye Sheridan, steps into a gamer's dream world filled with comic characters, cheesy pop and old movies with the hopes of finding the Easter eggs planted by a billionaire visionary. Find out if the quirky kid you ignored in school saves the world on March 30th. Click here for more information.
Mary Magdalene
Biblical feature films seem to always stir up controversy, and we do not doubt that Mary Magdalene is about to do the same. On March 30th, Jesus' loyal and marginally controversial follower finally gets her accolades in the epic feature directed by Garth Davis. Starring Rooney Mara, Joaquin Phoenix, and Chiwetel Ejiofor, the film takes an indescribably pensive and vivid glimpse at Mary's life, leading up to Jesus' crucifixion.
Blockers
Produced in part by Seth Rogen, Blockers is the story of three parents who come across their daughters' pact to finally lose their virginity on prom night. Starring Leslie Mann, Ike Barinholtz and John Cena, the comedy hits our theatres on April 6th and is sure to be one of most memorable comedies of the year. Click here for more information.
Rampage
Dwayne Johnson is at it again, starring in one of spring's most action-packed feature films. Primatologist Davis Okoye has cared for an intelligent gorilla since birth, but when a genetic experiment goes wrong, the once gentle ape turns into a rampaging monster. Visit Bow Tie Cinemas on April 20th to see if David Okoye can save the world and his friend in this film directed by Brad Peyton. Click here for more information.
Avengers: Infinity War
Everyone everywhere is holding their breath for the May 4th release of this star-packed, action-driven, Marvel Cinematic Universe masterpiece. Directed by The Russo Brothers, they challenged the nearly impossible task of uniting every character in a jaw-dropping showdown against Thanos. We'll be holding our breath in anticipation, waiting to see which of our favorite Avengers survive this epic chapter.
Solo: A Star Wars Story
Directed by Ron Howard, this Star Wars prequel stars Emilia Clarke (Game of Thrones), Woody Harrelson, Alden Ehrenreich and other household names. It recounts the early days of the Corellian smuggler from his Millennium Falcon acquisition to his time running alongside Lando Calrissian (Donald Glover). You can find out what else it has in store on May 25th.
BOW TIE CINEMAS
Come down and visit Bow Tie Cinemas to see what else we have to offer. With our range of movies and locations, you're sure to find something that suits everyone. Visit our website to find out more about upcoming releases.